Story Dogs
Lakelands shopping centre is proud to be sponsoring adorable cavoodle Mr Puttel, to help children at Lakelands Primary School as part of the Story Dogs initiative.
Find out more about the Story Dog initiative through the video below:
A bit more about Mr Puttel and his owner, David: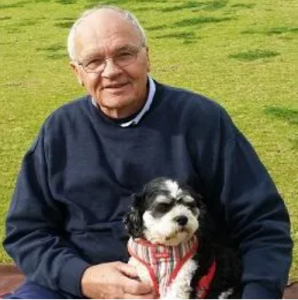 About David: Retired engineer
Dog breed: Cavoodle
How we met: My granddaughter choose Mr Puttel from a litter of nine puppies. Or maybe Mr Puttel chose her.
Great loves: Food, tummy rubs and paddling at the beach
Favourite foods: Everything
Doesn't like: Being picked up
Quirks: He snores really loudly